Dr. Tom Mortier (PhD) lecturer of chemistry at University College Leuven in Belgium, critiqued the Belgian euthanasia law at a press conference in Montreal,  Dr. Mortier was invited by the Coalition of Physicians for Social Justice to share his story.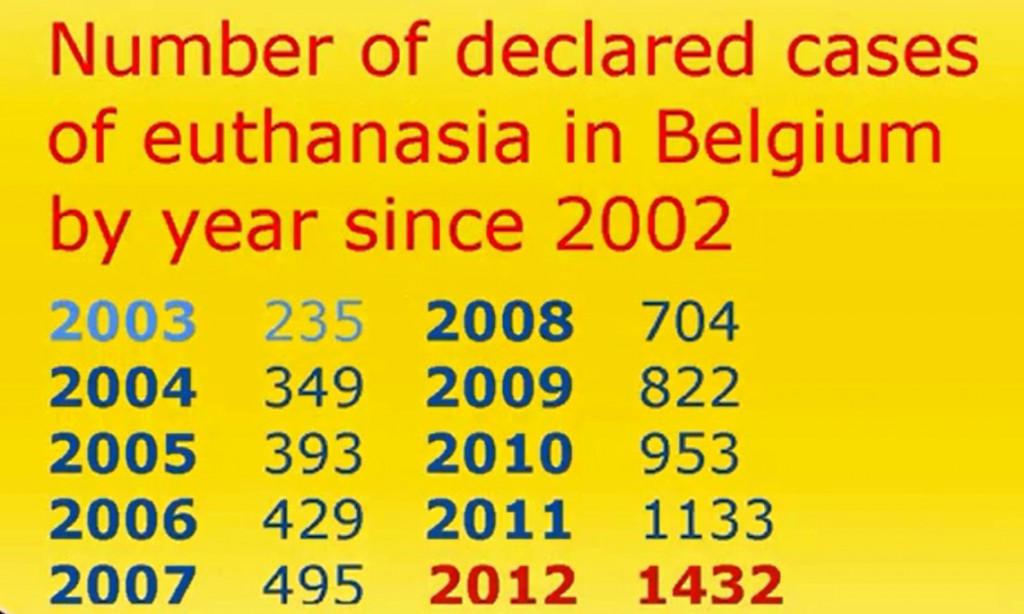 He shared the story of the loss of his mother, to Euthanasia. Read more about the press conference here.
During his visit, the Coalition interviewed him in the following videos on his personal story and what he has witnessed as a Belgian in a society where euthanasia has been legal for 10 years.
In this very personal interview, Dr Mortier candidly discuses his mother's own passing – she was taken by euthanasia – the cause, as he discusses, not due to a terminal illness, but by her choice.
[youtube=http://youtu.be/NNuF-CDBx40]
Tom goes on to express that this issue is not about the right to die for the terminally ill, but rather about the doors that this opens, like it has in Belgium, where this likely started to protect doctors from being legally prosecuted in cases where people were at end of life and in severe pain, but has ended up creating situations where people for many reasons, other than terminal illness, are turning to euthanasia, and dying as a result. He questions the humanity, when the solution to a problem is to take a persons life, rather thane care…whether that be care of family and communities coming together – taking care of each other, or doctors.
Dr. Mortier also contributes to several online sites where he has discussed his story and writes on this issue. You can check his other publications here or follow him on Twitter.
To make a secure donation to support the Coalition's work on initiatives such as this one, please click here.
More English Videos of Tom's interview to Follow.
Slides: Tom Mortier: How Legal Euthanasia Changed Belgium
Related articles